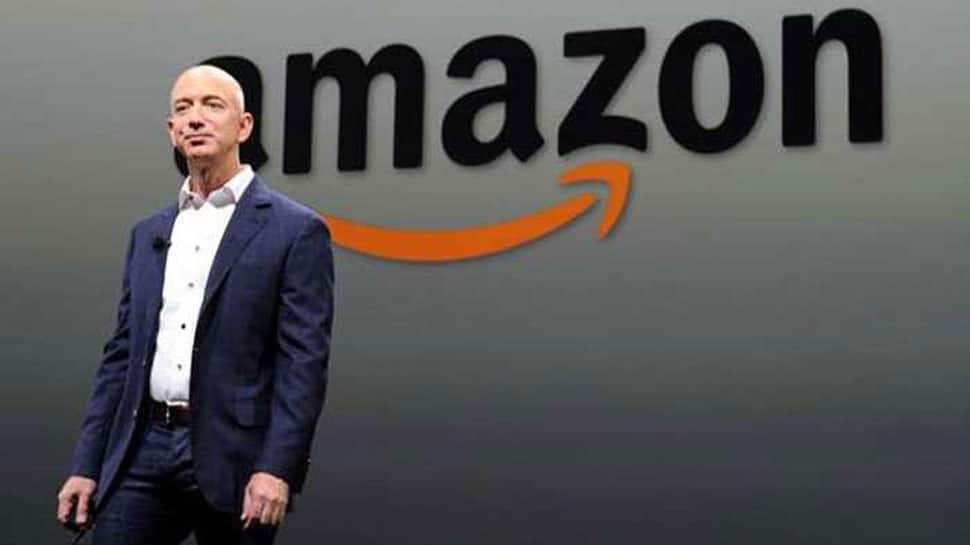 New Delhi: Forbes and Bloomberg Billionaires Index showed that Amazon Founder and CEO Jeff Bezos has become the first person ever whose net worth soared over $200 billion.
The net worth of the world`s richest person went up by $4.9 billion after Amazon stock edged up two per cent as of Wednesday afternoon, as per Forbes.
The person who is closest to Bezos now is Microsoft Co-Founder Bill Gates who is currently worth $116.1 billion, according to Forbes, while the Bloomberg Billionaires Index put his net worth at $124 billion.
Here are five things you want to know about Amazon Founder and CEO Jeff Bezos
Bezos founded Amazon two decades ago as an online bookseller –the company that grew into one of the world's most valuable companies. It features retail operations in more than a dozen countries, a major cloud computing division, and operations in digital devices, artificial intelligence, video streaming and groceries.
 
His rise has been nothing less than spectacular since 2014 when his fortune was estimated at around USD 32 billion. The e-commerce giant saw a huge spike in demands for its services amid the Covid-19 pandemic.
 
Since the beginning of 2020, Amazon stock is up nearly 80 per cent, said the Forbes report, adding that Bezos` net worth on January 1 was roughly $115 billion. However, his nearly 11 per cent stake in Amazon makes up over 90 per cent of his massive fortune.
 
Bezos also owns the private space exploration firm Blue Origin and purchased the Washington Post in 2013. Bezos told journalists a couple of years ago that he was selling some of his Amazon shares to fund Blue Origin.
 
The world`s richest man gave his former wife MacKenzie a fourth of his Amazon stake, or 19.7 million shares. The couple finalised their divorce in April 2019. MacKenzie has decided to donate half of her $38 billion worth alimony to investor Warren Buffett`s philanthropic campaign — the Giving Pledge.