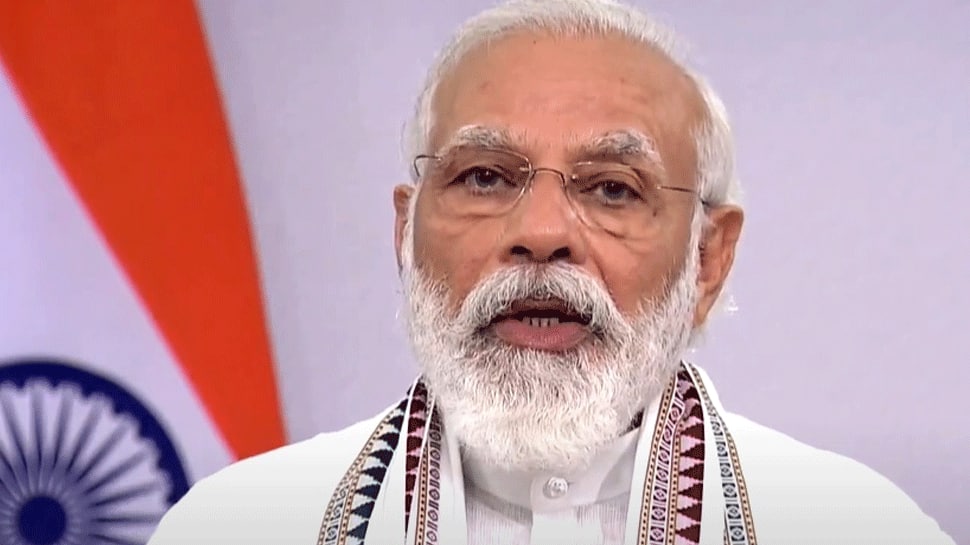 NEW DELHI: Prime Minister Narendra Modi on Saturday chaired a meeting to review arrangements to distribute the coronavirus vaccine when it gets the necessary approval and made available for the public.
During the review meeting, PM Modi called for "speedy access" to the COVID-19 vaccine for all members of the population and directed officials to keep in mind the "geographical span and diversity of the country" when planning delivery logistics.
The Prime Minister also suggested that a vaccine delivery system be developed in a manner similar to the conduct of elections – involving all levels of governments and citizen groups.
Three potential vaccines are in advanced stages of development in India, of which two are in Phase II and the other is in Phase III, the PMO's said.
The Prime Minister also urged the countrymen to ensure that social distancing is maintained at all times when in public and asked that restraint be maintained, particularly during the forthcoming festive season.
The Prime Minister also warned people against complacency as the number of cases in India begin to decline and asked everyone concerned to keep up their efforts to contain the pandemic.
India has logged over 74 lakh coronavirus cases since the pandemic began in China's Wuhan in December last year. Of these, 1.13 lakh are deaths linked to the virus and around 65.2 lakh are recoveries.
This is the second COVID-19 review meeting chaired by the Prime Minister in the past 48 hours and comes after the Health Ministry reported an "unprecedented" achievement this morning – that active Covid cases in the country dropped below eight lakh for the first time in 46 days.
India has also logged fewer than 70,000 cases per day over the past week , after reporting over 90,000 per day last month.